Dragonfly Fitness
We'll expertly
REPAIR
,
MAINTAIN
and
ASSEMBLE
your fitness equipment
ONSITE
so you don't have to worry. Whether you've a home gym or commercial space, we'll take care of everything… you just focus on your workouts!
ABOUT US
OUR SERVICES
ABOUT DRAGONFLY FITNESS
Dragonfly Fitness specializes in onsite
REPAIRING, MAINTAINING
&
ASSEMBLING
your
FITNESS EQUIPMENT
. We handle all aspects of servicing from preventative maintenance and repair to complete assembly and relocation of fitness centers. In business since 2005, trust Dragonfly Fitness to have your best interests at heart! If it can be fixed, we'll do it with honesty and integrity. All you have to do is sit back and focus on your fitness goals, we'll do the rest.
Dragonfly's owner, Arnon "Ronnie" Tassa is a mechanical engineer, approaching any repair or assembly issue from an engineering viewpoint… coming up with a logical solution without spending unnecessary hours trying to "figure it out." And, on top of that, he's a heck of a nice guy!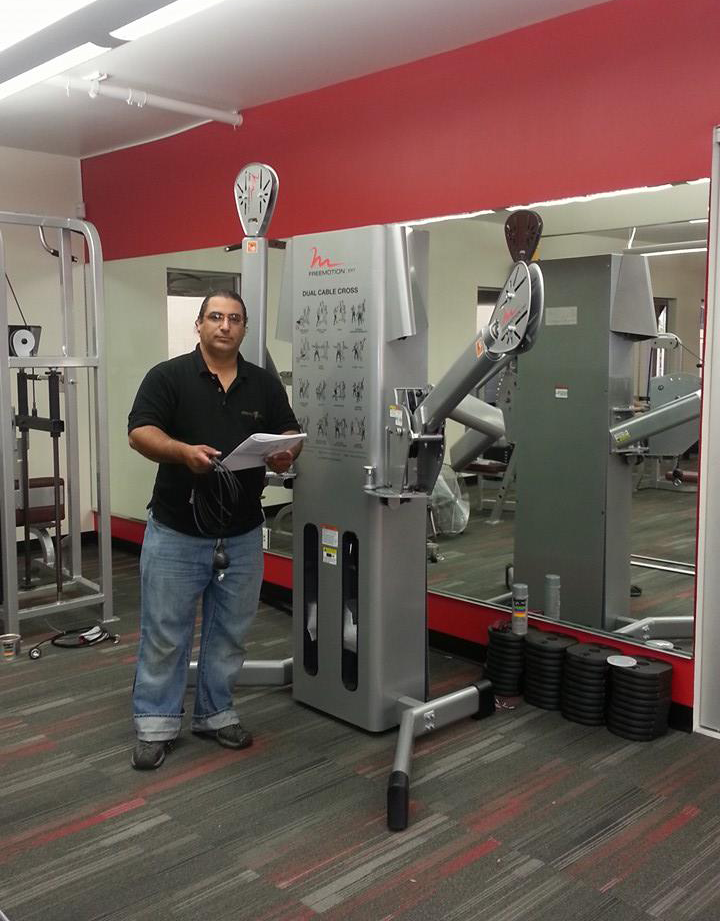 DRAGONFLY FITNESS IS LOS ANGELES BASED
Limit your downtime! Let Dragonfly do what we do best…
REPAIR, MAINTAIN, ASSEMBLE
your fitness EQUIPMENT… AND you concentrate on your fitness goals! Whether it be treadmills, ellipticals, steppers, rowers, exercise and spin bikes, strength training units, we can repair, service and maintain your equipment in prime shape.
No need to worry about your expensive machines… you'll receive FAST, ACCURRATE, EXPERT and HONEST ONSITE SERVICE. No dragging everything to the store. No waiting weeks for your appointment. We come to you, saving you time, energy AND MONEY!
Just like your car, ALL exercise equipment needs to be properly maintained or they eventually break down. If repairs are needed, don't fear the unknown. You want reliable and honest service. You want Dragonfly Fitness.
We expertly diagnose the problem and precisely repair your equipment as quickly as possible… the first time… working on most major brands… getting you back to your fitness routine quickly. All for a fair and honest price.
Whether it be a treadmill, elliptical, stepper, rower, stationary bike, spinner, strength & conditioning unit… you name it, we're experienced with them all. Though they might seem similar, repairing a spin bike is not the same as repairing a stationery exercycle. This is where a fitness equipment repair expert comes in. Trust Dragonfly to repair your equipment flawlessly and safely to your complete satisfaction.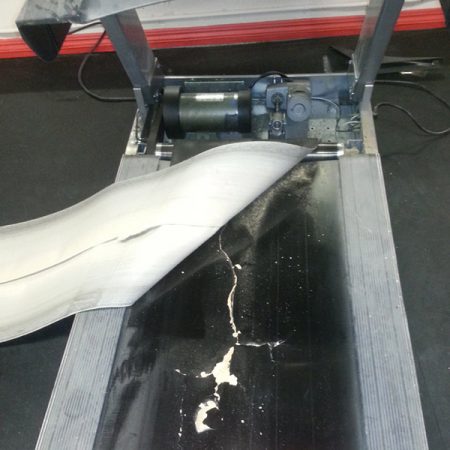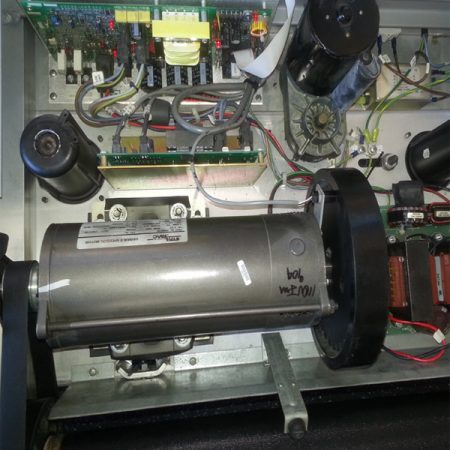 Let Dragonfly Fitness help you prevent breakdowns and repairs BEFORE they happen… thus saving you money! Too often, it's easy to forgot about timely maintenance of your fitness equipment. It's a mechanical fact, like a car, without regular maintenance, any type of machine is destined to break from neglect causing costly repairs. Not only will proper maintenance reduce repair costs on older equipment, it will increase the lifespan of newer machines.
Whether you have a home, garage or commercial gym, we'll offer you an easy and worry-free maintenance program custom designed to keep your equipment in top working order, limiting downtime, costly repairs and service calls. Maintenance includes thorough cleaning of all parts-- inside and outside; inspecting and adjusting belts and cables; checking for diagnostic errors; recalibrating and lubricating machines; and ensuring the equipment is functioning according to manufacturer's specifications.
You can feel confident in Dragonfly's customized service packages that go beyond manufacturer's recommendations, giving you a much greater return on your investment.
You're all jazzed by your new workout machine… but, wait a minute… it's not assembled. What now? Simple, you call Dragonfly Fitness. Whether it's residential or commercial, we'll assemble, calibrate and test your equipment to ensure proper functioning. And if you're not familiar with all the features, we'll even walk you through basic operation… all onsite for a very reasonable price.
And, you home fitness buffs, what about when you move?! You need to break down your equipment and then reassemble it… carefully with expertise—not throwing it in the back of a moving truck, squeezed between boxes.
Whatever you assembly needs, call Dragonfly Fitness, we're here to setup your home, garage or commercial gym with expertise, professionalism and timeliness… all for a reasonable price.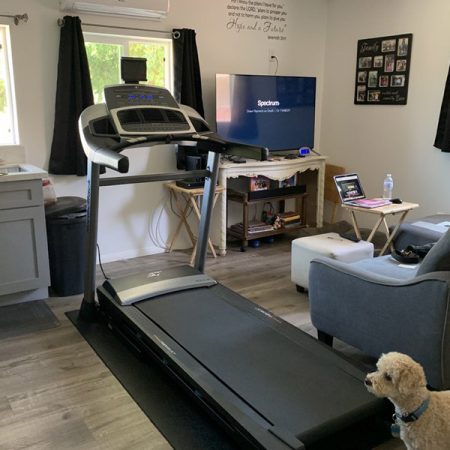 EXPERTS AT YOUR FINGERTIPS
Since 2005, Dragonfly has been servicing, repairing
and assembling
MOST MAJOR BRANDS
including:
Life Fitness
Startrac
Horizon Fitness
Precor
Stairmaster
Vizion
Spirit Fitness
Sportsart
Proform
Sole
Body Solid
NordicTrack
AND MANY MORE! If you don't see your brand, please give us a call.
TYPES OF EQUIPMENT WE SERVICE
All Cardio
Treadmills, Ellipticals, (AMT) Adaptive Motion Trainer, Stationary Bikes, Spinning Bikes, Rowers, Indoor Cycling, Climbers, Core and Stretching
Strength training
Home and Garage Gyms, Benches and Racks, Weight Plates and Bars
Why Dragonfly Fitness? Simple. We care and we're great at what we do! You'll receive old world integrity with fast, expert workmanship for all your gym equipment services.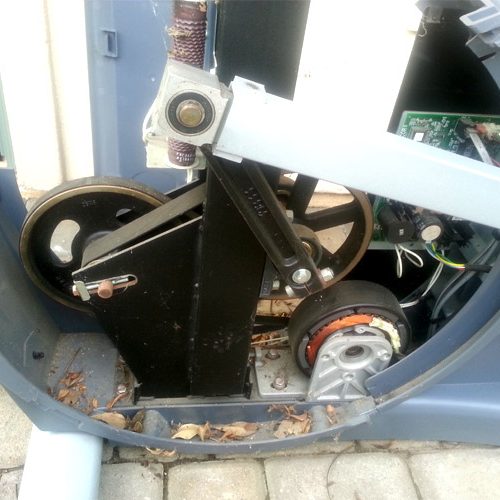 You'll feel confident knowing Dragonfly offers you a one-stop shop for all your residential and commercial fitness equipment needs.

Trust that Dragonfly will meet and exceed your expectations with honest, expert service.  

Many other fitness providers come and go.  You can relax knowing Dragonfly remains a single stable solution for your fitness needs.

Dragonfly takes pride in providing you with exceptional customer service—both in servicing your equipment and in teaching you basic knowledge of how to use it! 

You can feel secure knowing that we'll do our best to help extend the life and usability of your fitness machines.

If your machine is under warranty, no worries.  Dragonfly will act as your advocate with the manufacturer until your equipment is repaired.

Family-owned and operated, you'll be glad you chose us for your fitness equipment needs.